Eight days and counting,
before I head back to the northeast coast.
Progress is being made in my sewing room,
despite all of life's distractions.
Here's a quick pic of my design wall
(I'll never live without one again!).
Just a couple more rows to sew to meet my one monthly goal.
I kept thinking about how nicely they would play with one of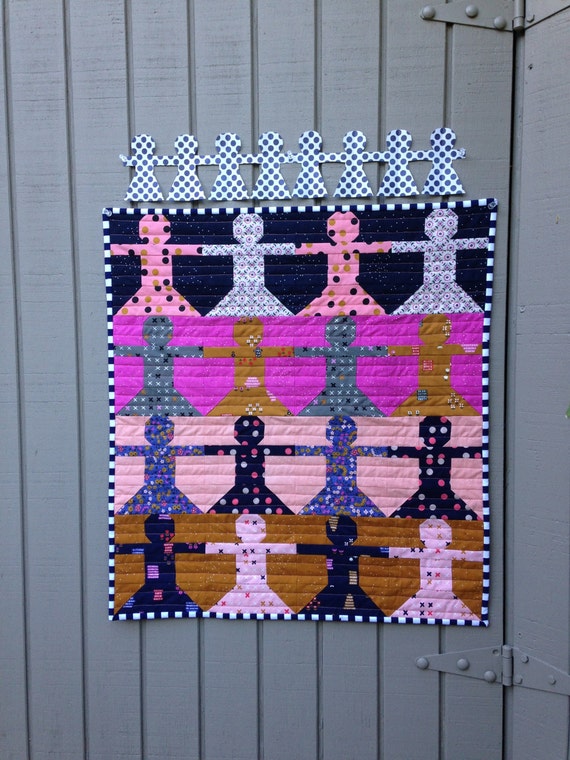 Even though I don't have the time to make the quilt,
I did take the time to try the paper doll block.
TOO much fun!
I will definitely be revisiting this pattern again,
and soon!
Click the picture to enlarge
Some of you may recognize the fabrics?
Circa late 1970s.
When Crafty Daughter was just a toddler,
I made her little sun dresses using this whole line.
(Yes, the scraps are still in my stash.)
*
When I am pinning pieced blocks or rows together,
I have a simple process I always use
that I thought I'd share today.
First, I pin at the beginning and at the end.
Next, I sweep back across and nestle all the matching seam allowances.
Then, I travel across one more time and secure all of the
seam allowances that lay in the opposite direction than I'm sewing.
This gives me the opportunity to ease in any extra fabric
without compromising my corners.
Finally, I stitch it all together!
I'll bet a lot of you approach it in a similar way.
*
Well, here's hoping it won't be too, too cold
in Massachusetts and Maine after next week. It will be difficult enough
to be away from a sewing machine for a few weeks,
but to be c-c-c-c-cold, too?
Ouch!
Enjoy your day!
Thanks for popping in for a visit!
XO,
Karen